Best fireworks to buy - Shays Specials Fireworks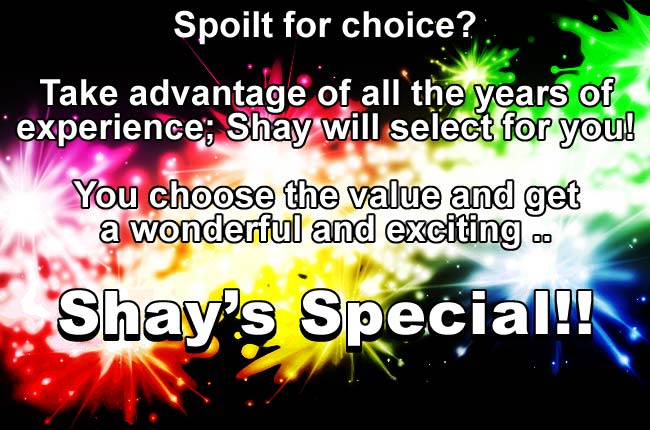 Shay really knows his stuff, you know!
.. having been in the fireworks business for over 35 years now, with a fantastic reputation in providing advice on best fireworks for all occasions, both over the counter and now via online purchasing on the internet.
I've had customers from Lands End to John O'Groats and I've sat through endless firework displays, seeing almost every firework that I sell leave its tube.
We feel the time has come to allow my knowledge and creative flair to flourish!
I would like to personally choose for you the best fireworks to suit your needs (the sky is my canvas!).
How much do you want to spend? Decide the value of fireworks that you'd like me to select for you.